DXRacer-Tokyo Game Show 2022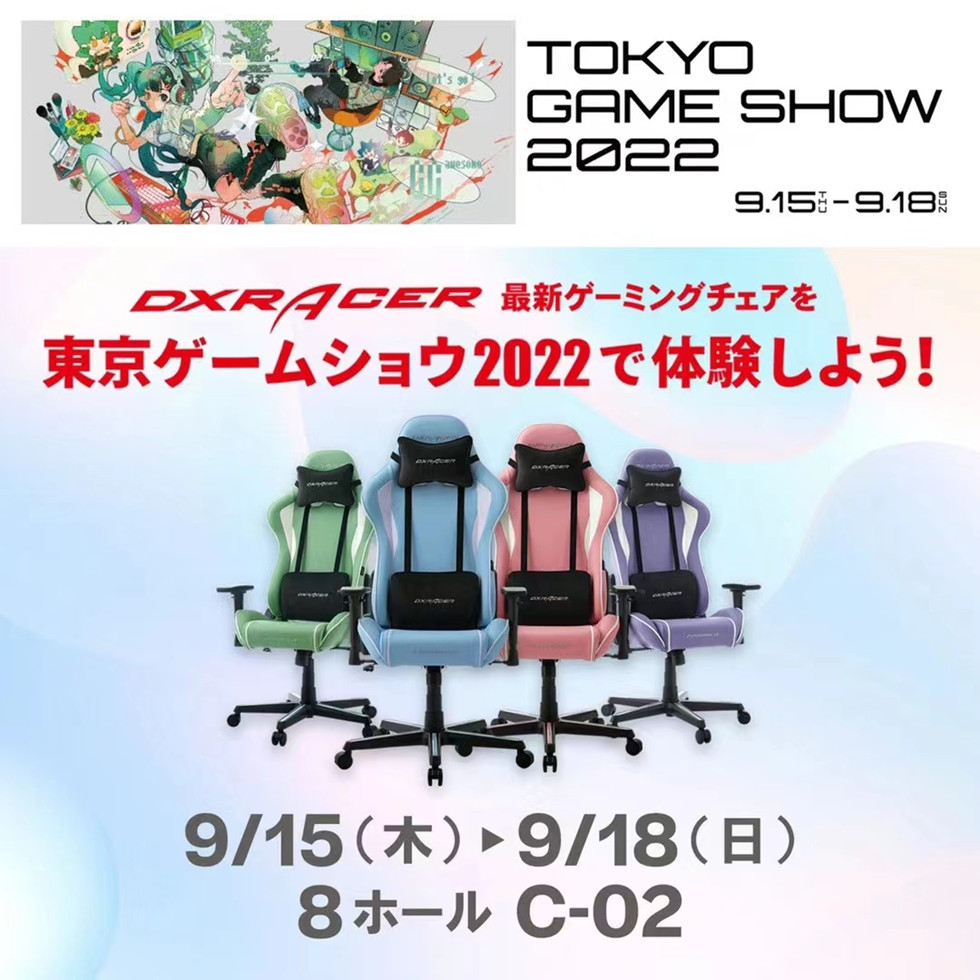 After being offline for two years due to the pandemic, the Tokyo Game Show 2022 concluded on September 18 with great success. Kyodo News reports that the Tokyo Game Show opened its doors to the media and experts in the field on September 15 (Thurs.), and to the general public on September 16 (Fri). It was reported that 138,192 people attended the event over its four-day run. Total attendance was only half of 2019's 260,000 due to the ongoing pandemic, age limits on attendees, and ticket shortages. A total of almost 600 businesses and groups from 37 different nations and regions were present at the show.
The Tokyo Game Show is the top video game exhibition in the world, showcasing cutting-edge electronic entertainment software and hardware such as personal digital assistants, home game consoles, game software, multimedia entertainment equipment, online entertainment equipment, and more. DXRacer displayed several of its classic Formula series at its booth this year, but the emphasis was squarely on the brand-new, highly anticipated 2022 models, such as the embroidered Craft Series, ultra-breathable Air Series, High-end Master Series, etc. Each chair is both stylish and comfy, making them appeal to a broad range of consumers.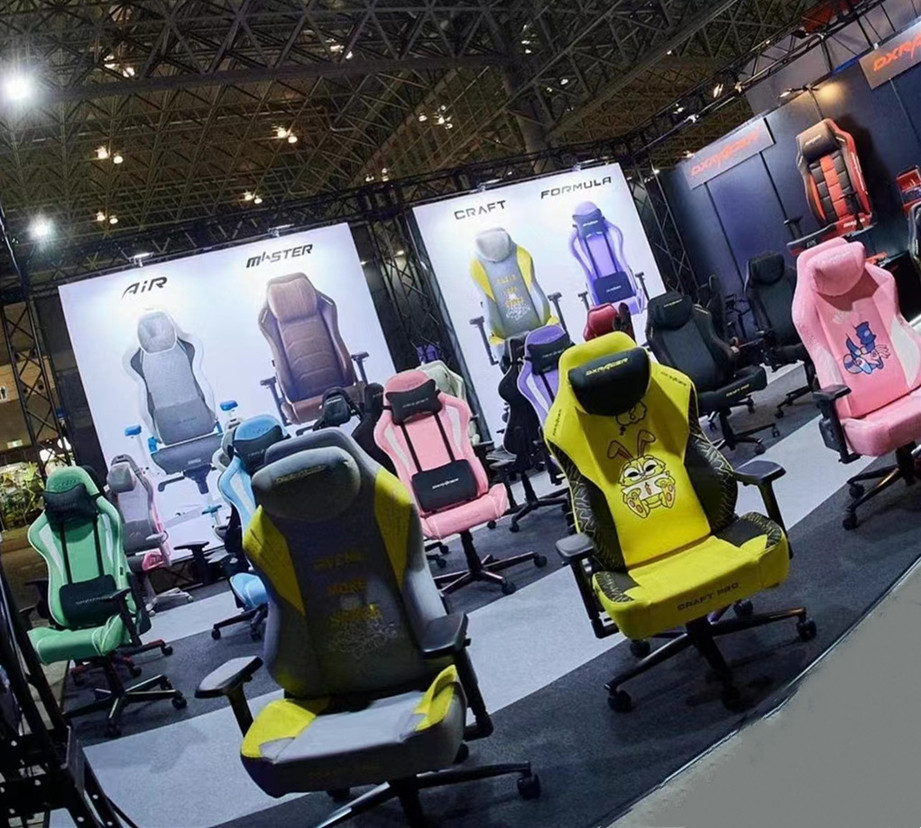 DXRacer has always adhered to the principle of human-centered design to build custom seats. It's because DXRacer believes everyone should have access to high-quality seating, which has led to more flexible alternatives for users of varying heights and weights. DXRacer's chair has won acclaim not just for its original and stylish appearance, but also for its ergonomic and functional design. The 4D armrests, adjustable lumbar support and the one-of-a-kind rocking function are only two of the many features designed to meet the requirements of gamers who spend long periods of time sitting. The gaming chair's safety and durability are guaranteed by its high-quality steel frame, 4-class gas lift, heavy-duty tilt mechanism, and other components.
Since its introduction to the gaming community in 2006, DXRacer has become a household name as the title sponsor of major international events like the MLG, ESWC, WCG, StarLadder, ECS, SMITE, CGA, LPL, etc. Various chairs were developed in close collaboration with world-famous teams like NAVI, NIP, SKT, CLG, OpTic, Mousesports, Renegades, VG, TYLOO, etc.
DXRacer has been successful since its inception because of its one-of-a-kind business philosophy and high-quality products. Jay Chou, Wang Sicong, Peng Yuyan, etc, have all had custom seats designed for them, while other international celebrities like Ronaldo, Neymar, and many more are regular customers.
Source from: https://www.dxracer.com/blog/dxracer-tokyo-game-show-2022
---